Why write the Residential Proxies setting in Yiluproxy?
Datacenter proxy and rotating residential proxies setting are main part of yiluproxy setting, and lots of users will use it in their daily business, especially for rotating residential ip, which is available for targeting city and state location easily, and very convenient for operating multiple account online from different city ips in dozens of countries.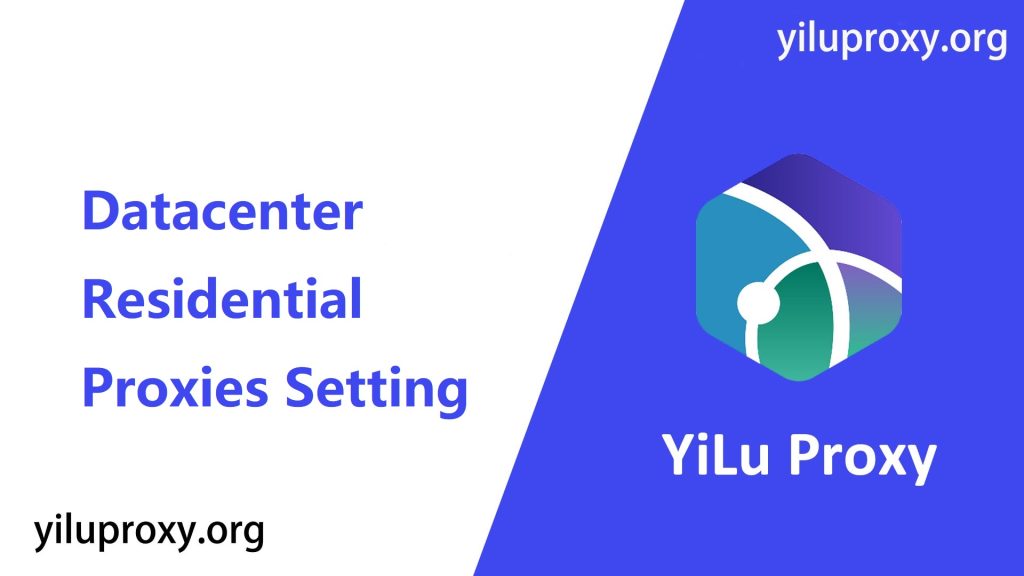 Now editor write it in detailed steps for reading easily.
The setting steps
Now we will tell you how to get the proxy server ip fast on the client.
1. Download YiluProxy and install it on your windows sytem from the official site: https://yiluproxy.org
2. Setting Steps in YiluProxy.
A.Select [Yilu Portable Proxy Engine] in the [Proxy Engine Settings] Part.
B.Choose the second and fourth one in the [ProxyRules].
Others setting are defaulted as above the screenshot.
3. Shared Static IP Setting.
Step 1: Choose IP you needed in "Shared Static IP", and click "connect" as below pic:
Until the light in the left top turns green, means IP is available. And proxy ip:38.165.34.235 appeared in the [proxy info] part.
Step 2: Run and Test your ip address in whoer.net. when it changed to located in United States, which is the same as the ip we gained from the [shared static ip].
4. Dedicated Static IP setting.
The steps are same as the setting of shared static ip.
5. Rotating Residential IP.
Step 1: Select IP you needed in the [Rotating Residential IP], here you need to choose country, state or city firstly. ( Generally speaking, we always choose city ip for each browser profile without any association. If you click Rotating Datacenter ip(Country), you can not re-select the state and city.)
Step 2: Click Refresh(HTTP/Socks5) to get the proxy server ip.
Step 3: Select the ip you needed, right-click to get the operation information.
a. [Connect(not dns)] means you can directly connect the proxy server ip, without any browser port or more setting steps.
b. [Copy IP and Port] means here you need to set the port in browsers. It is always available for anti-detect browser setting, such as the screenshot of lalicat browser profile setting listed as follow: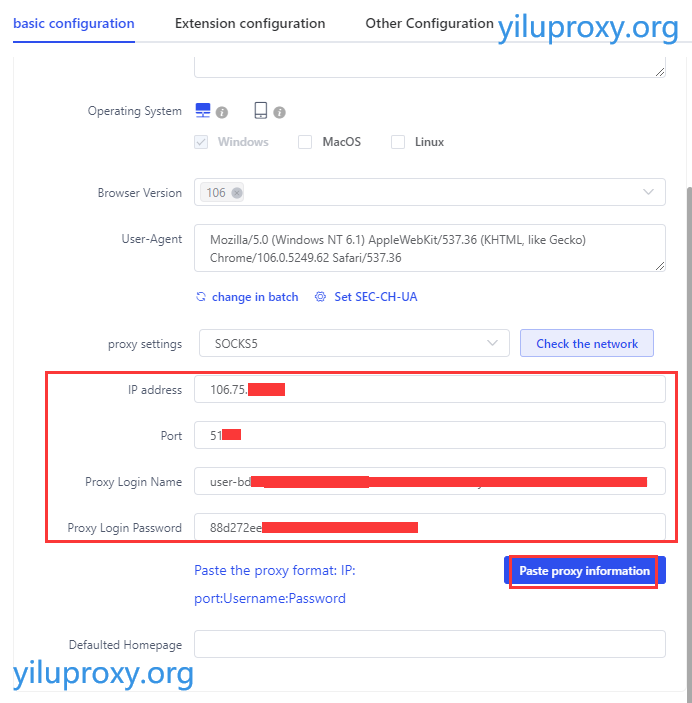 c. [Copy IP and Port list]means multiple ips and ports setting in browser profiles.
d. [Port Forwarding] also need to set the port in the browser profiles. It is available when the browser and yiluproxy connection through the PC port, and set port list in the general setting of Yiluproxy as following pic:
Conclusion
The proxy setting is quite easy in YiluProxy, which mainly focus on the proxy server ip getting and connection, including static ip and rotating residential ip. And generally speaking, the connection is not related with port except it can be set in the anti fingerprint browser.