Proxifier is an application software that allows network applications that do not support working through proxy servers to operate through a SOCKS or HTTPS proxy and chains. Proxifier supports Windows, macOS, and Android systems.
By using YiLuProxy and Proxifier, you can assign different proxy networks for applications. The article shows how to use Proxifier with YiLuProxy in Windows.
YiLuProxy Settings
Proxy port: random or custom, such as 2000;
Port forward: set the port range according to your needs, such as 5500-5510;
Bind address: 127.0.0.1;
Proxy engine settings: YiLu Portable Proxy Engine;
Proxy rules: select the second and fourth rules;
Then don't forget to save!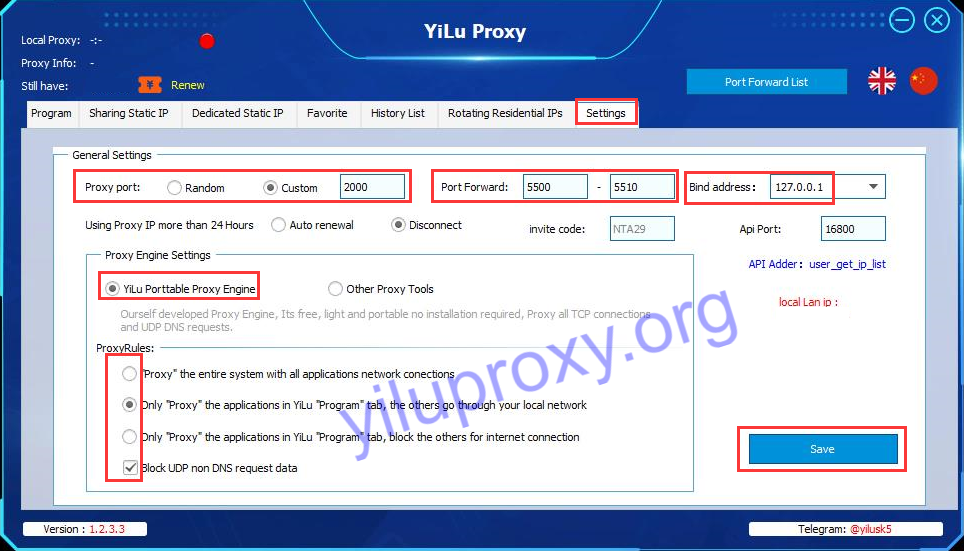 Local port forward
Right-click an IP and click "Connect" or directly double-click an IP.
Multi-port forward
For YiLuProxy static IPs or dynamic IPs, right-click an IP and select a proxy port.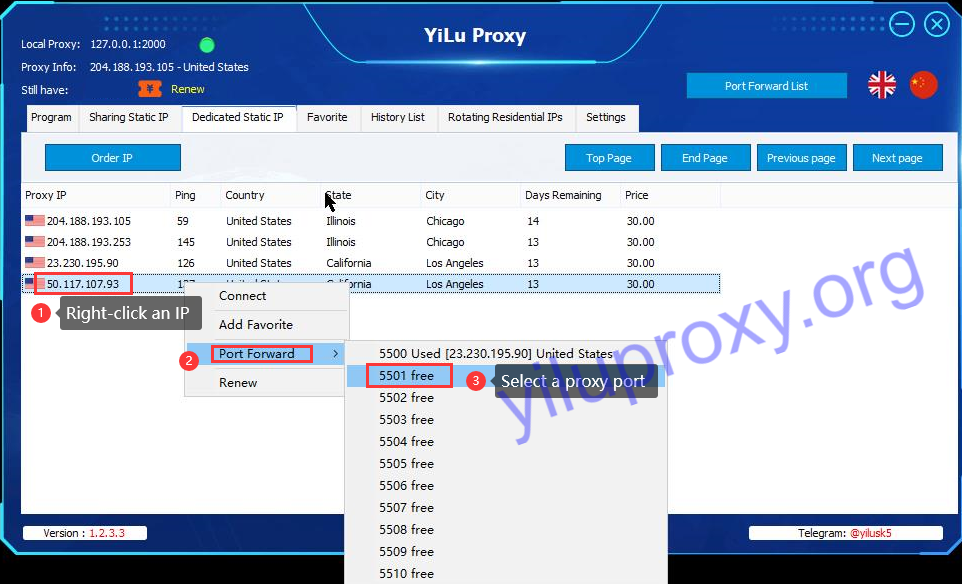 Proxifier Settings
Download Proxifier on https://www.proxifier.com.
1. Click "Proxy Servers" on the Profile.
2. Click "Add" on the pop-up window.
3. Enter proxy details
Proxy server address: 127.0.0.1;
Port: such as 2000, 5500, 5501;
Protocol: SOCKS Version 5.
Then click "Check" to check the proxy status.
After the proxy is ready, click "OK".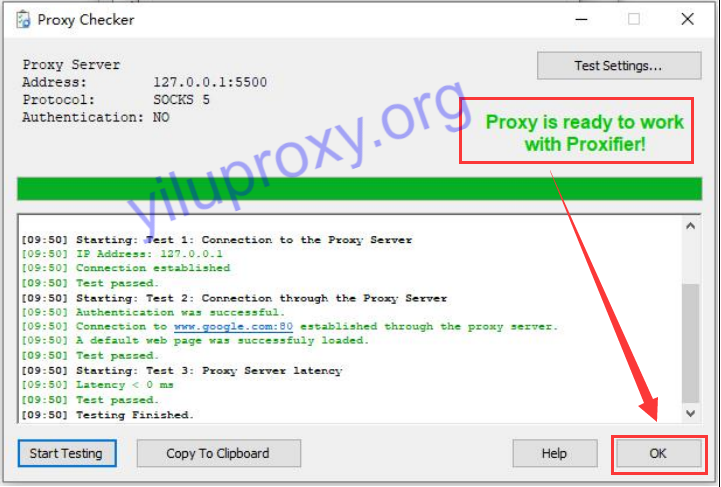 Then click "OK" to save.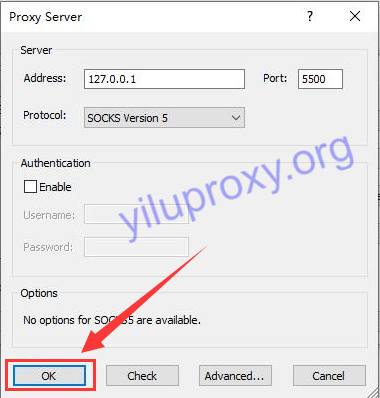 You can set the added proxy as default. Here I select no.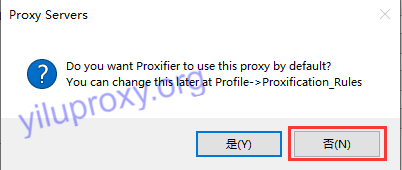 Here are some added proxy servers.
Click "OK".
4. Add proxy rules
Click "Proxification Rules" on the Profile.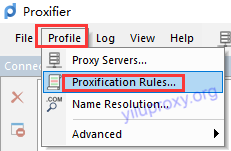 Click "Add".
5. Enter proxy rule details.
Enter a name, select applications, select a proxy network.
Then click "OK".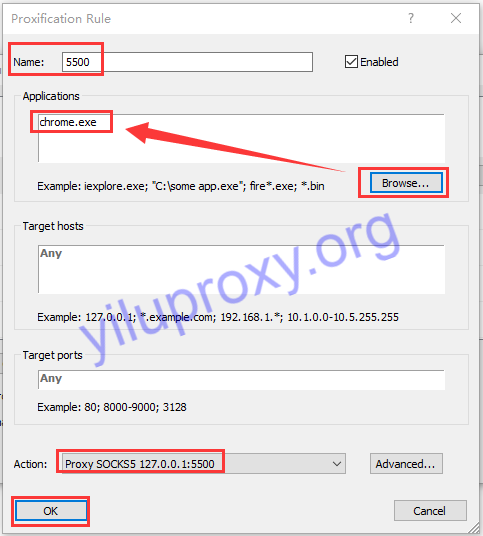 Select the proxy rule, and click "OK".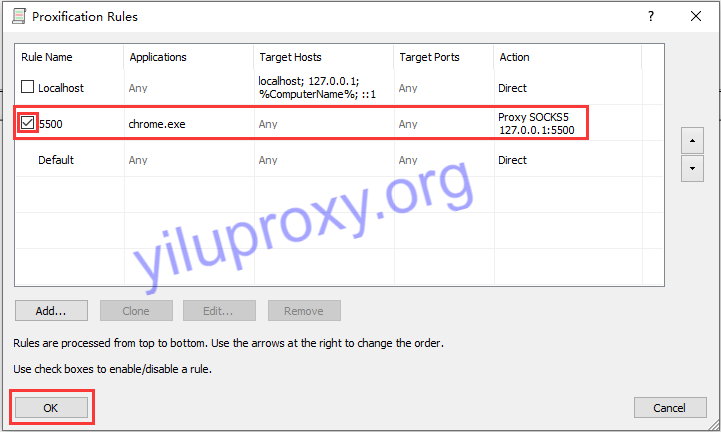 6. Run an application
Here I run Chrome browser and enter "ipinfo.io" to check IP address. The IP is that one forward to 5500 port in YiLuProxy.