SimplesLogin is a multilogin browser that can create a separate environment for each browsing profile, and mask your fingerprint, and YiLuProxy can offer a different proxy IP for each profile. Thus, people who work in e-commerce, web scraping, social media marketing, and so on, can manage multiple accounts easily by using SimplesLogin and YiLuProxy on one computer.
The article shows how to integrate YiLuProxy with SimplesLogin.
1. YiLuProxy Settings
Proxy port: random or custom, here I set 1080;
Bind address: 127.0.0.1;
Proxy Engine Settings: Other Proxy Tools;
Proxy Rules: select the second and fourth proxy rules.
Then save the settings.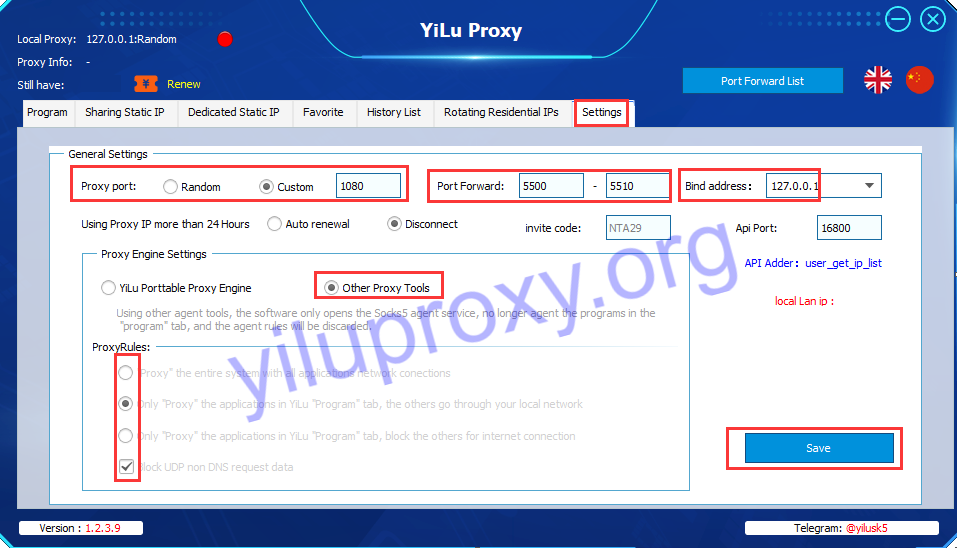 2. SimplesLogin configurations
First of all, register an account and download SimplesLogin software on its official website: https://www.simpleslogin.com/en
A. Click "Add Profile"
B. Click "Proxy" and "click here" to set proxy
Click "Proxies" and "Register Proxy".
C. Copy a YiLuProxy dynamic IP information
a.Select rotating residential IP or datacenter IP;
b.Select a country, state, and city;
c.Select IP information format: IP:Port:Username:Password;
d.Set the number of refreshing IPs;
e.Clcik "Refresh";
f.Right-click an IP and click "Copy IP and Port".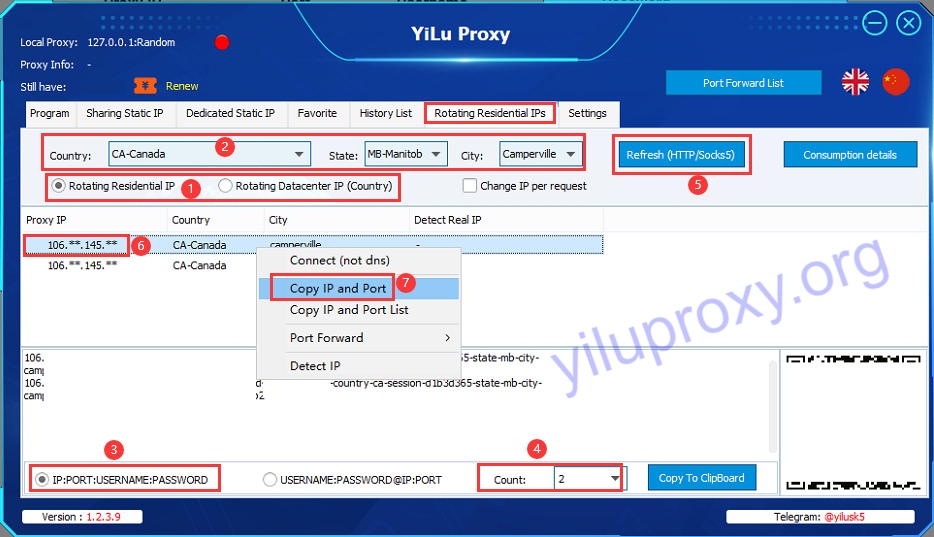 D. Enter proxy details in SimplesLogin
Enter proxy IP address, port, username, and password in SimplesLogin.
Then save the proxy.
The proxy IP has been added in SimplesLogin.
E. Type the browser profile information.
a. Enter a profile name and select a operating system.
b. Select "External Proxy".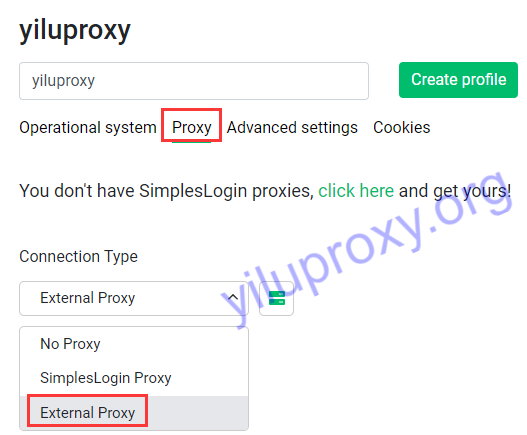 c. Select a proxy IP, and close the pop-up window.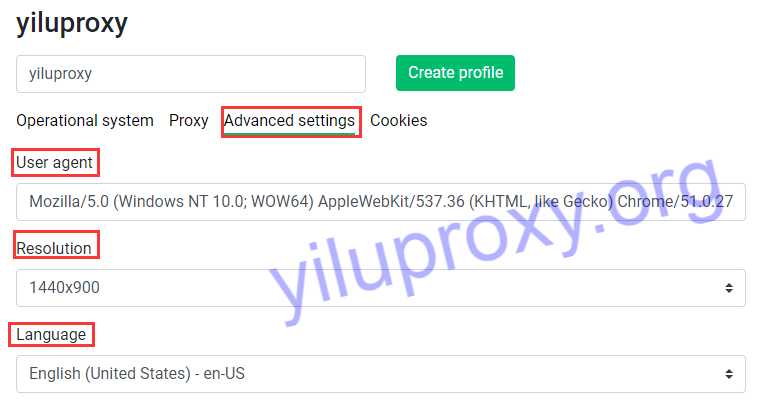 F. Click "Start" to run the browser profile.
G. The browser automatically jumps to a web page where you can view the IP address.