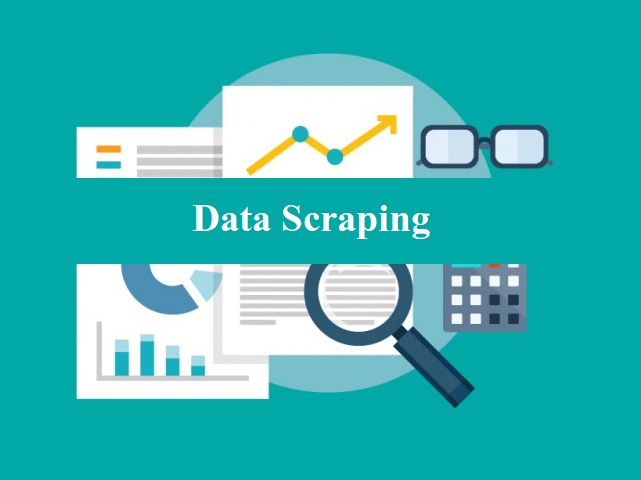 Value of lead generation
What matters in business is to generate as many leads as possible. Lead generation turns out to be the top method since it will fascinate and transform anyone showing interest in your products or services. As the survey shows, over three-quarters of B2B marketers admit that lead generation is their predominant marketing target in terms of content creation and posts. This is the chief element of why you are supposed to take into account real time web scraping for lead generation.
If a business wants to reach out to potential clients and produce more sales, you require all the details of qualified leads, including the name of a brand, specific address, phone number, emails, main executives, and other essential information.
Obviously, it is easy to search for such necessary information on the internet. You can access publicly available data on many platforms such as social media.
However, manually accumulating such data for leads one by one will take you a considerable amount of time. Actually, there are plenty of lead-generation tools for reference.

The course of web scraping for lead generation
A. Sources identification
The first procedure that should be considered for data scraping for lead generation is to identify what sources you'll employ. You need to determine the position of your target client first on the internet. Do you intent on companies or celebrities? Location clarification will help you detect premium leads.
In addition, spend time checking whether your competitors' customer information is publicly available. If yes, scraping their websites for their customer distribution will offer you a favorable insight into the location of your potential customers.
B. Data Extraction
Having clarified the sources where your potential leads are located, you'll require to extract the data for your business so as to leverage it.
You can extract data in the following ways:
a. Purchase a tool for lead generation such as business leads scraper from trustworthy sellers.
b. Apply existing available scraping tools.
c. Edit the code yourself and employ proxies.
As we all know, it can be expensive to pay for a lead scraper. While constructing your infrastructure for data retrieval will be much cheaper and easier. Therefore, if you are eager to realize your business goals with intended data, it's significant to put money into a lead scraper or invest some time to construct your own business lead scraper.

How to choose a proper proxy
If a website discovers an unusual number of requests originating from a single IP address or a bot attempts to send many requests all at once, IP blocks will happen. So the optimal way to stop IP bans when real time web scraping is to employ a proxy service.
There are several types of proxies available for real time web scraping for lead generation:
A. Residential proxies: These refer to IP addresses that belong to authentic web users and devices in the physical world. They can supply high-level anonymity, rapid speeds, and superior reliability.
B. Datacenter proxies: These refer to IP addresses provided by data centers. They supply flying speeds but inferior anonymity, so they're suitable for easy web scraping work.

The following factors can affect which type of proxy best works for your web scraping project.
A. The website sources. For instance, if you're trying to scrape data from search engines, residential proxies are usually the optimal choice since they supply high anonymity.
B. Simple or complicated web scraping project. Residential proxies are suitable for complicated web scraping work since they are equipped with high-level anonymity and flying speeds.
C. The cost you prepare for proxies. On the occasion of less expense, data center proxies are undoubtedly the optimal choice.
D. The rate of web scraping. When you have the need to deal with a large dataset, residential proxies are usually the proper option due to rapid speeds.

Final Words.
Having decided which kind of proxy is suitable for your real time web scraping task, you can choose a proxy service that offers the di8verse proxy for lead generation. YiluProxy is widely believed as a credible and efficient proxy service because it supplies rapid service, professional customer support, and affordable prices.